American companies are making a play for Australia's digital attention by offering innovative services. The dominance being imposed by foreign organisations should be viewed as significant forays into the country's IT infrastructure and serve as a wake-up call.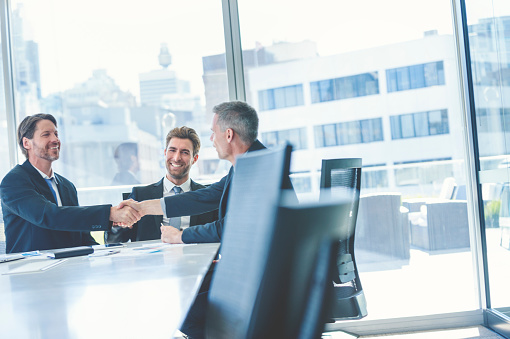 The examples of international interest in Australia's eCommerce business is as follows:
Amazon has established access for Australian small businesses to utilize the eCommerce giant's logistical support and fulfilment platform for shipping their products. Amazon, which launched its marketplace platform in the country in December of 2017, has seen more than 5,000 local businesses access the service. This is at the cost of $69.09 (AUD) per business utilising the platform plus a commission on sales of between one and 15 percent.
Mobile payment company PayPal recently inked a deal with NSW state government to allow for over 1,000 transactions from 40 different agencies to be paid for through the company's payment system. This arrangement further solidifies PayPal's presence in the country as the leading electronic payment.
Tesla (which is owned by PayPal's co-founder Elon Musk) launched a community battery storage project in Western Australia, through a partnership involving the company Synergy and the government-owned Western Power. The project came online three months ahead of its projected timeline. Coincidentally, the Tesla recently announced the appointment of Australian telecom executive Robyn Denham as the company's new chairwoman, taking over the role from Musk as part of a settlement arrangement with the U.S. Securities and Exchange Commission.
What are some of the things that businesses need to consider to rise to the challenge and stake their own claim on the country's $2.69 billion (AUD) eCommerce market? It is clear that the American companies are here to stay and the challenge now falls on the shoulders of Australian companies to dramatically and decisively get in the IT game.
The growing eCommerce marketplace is indeed one strong consideration for organisations to begin the process of bridging the digital and innovation divide. Another strong argument is that as the business continues to grow more global in nature, greater interdependency is needed between different countries to develop new products, solve common issues, and create and build the next great thing.
Crossing the divide is going to require several things of Australian companies. First and foremost, businesses must state a commitment to building their digital infrastructure and dedicate the necessary resources toward innovation. This sounds like a small thing, but in fact, it is one of the foundational steps that must be taken to guarantee success. A KPMG report from December 2017 cites a survey it conducted of Australian IT leaders across a spectrum of businesses. The study found that though many companies agreed with the premise behind the need to devote resources toward innovation and building an information technology core, the resources necessary to move forward often did not match the lip-service given to the problem.
The need to innovate and build a capable, world-class digital system must come from the top of the organisation. Leadership by chief executives, boards of directors, and senior management working together with the same sense of purpose and urgency is critical. An IT systems manager or director or anyone who lacks the proper decision-making authority will do little to combat the growing influence of foreign entities like Amazon, PayPal, and Tesla, whose growing influence and financial power will soon dwarf any efforts Australian IT concerns may consider.
Learning to take risks and fail is another requirement business in Australia must be willing to take on to succeed in building digital prowess. This is a difficult ask of companies where risk-taking and failure are not rewarded. Fear of failure becomes a fear to try, which stunts attempts by change-agents within an organisation to suggest innovative approaches.
Adopting an entrepreneurial mindset, similar to the one used to start the company, is required to advance innovative ideas and build the required inertia toward IT success. The KPMG report also cited a need for Australian companies to adequately fund and establish a dedicated area within their facilities that lends itself to experimentation. These so-called "think labs" are an idea space for creative teams to meet, work, and fail to succeed toward new IT solutions that have a regional, national and international/global scope.
Another consideration for Australian businesses in their desire to overcome the country's digital and innovation divide is that for the use of big data. What companies like Amazon, Tesla, PayPal, and others have learned is that the bits and bytes of data that customers leave behind when making inquiries, filling out forms and answering surveys are marketing gold. Understanding and managing the habits and expectations of customers using predictive analytics is the difference between mastering the digital marketplace and settling for the crumbs left behind by those companies with a better vision and plan.
Speaking of planning, undoubtedly any approach must begin with a plan. This plan must be driven by a company's leadership but must also involve every stakeholder whose input is vital toward driving the proper results. This not only includes CEOs, CFOs, CIOs, board members, and other members of a company's senior management team but must also include project leaders, line employees with hands-on knowledge and experience and, of course, customers.
Global companies with a large footprint have set their sights on Australia as the new frontier in the war for digital dominance. Australian IT may have received the wake-up call it needs to not only respond to this intrusion but through committed action, may be able to establish its own proper foothold.