Christmas is a holiday that allows one to truly express how they feel about the season, but many tend to overlook safety when it comes to decorating their home. Christmas trees are an excellent example, as many forget the responsibility that comes along with having a tree covered with lights and decorations. Being responsible for about 13 million dollars in damage every year, Christmas trees are much more dangerous than they look. Between heating sources in a poor location, electrical malfunction, or tree dryness, a Christmas tree can quickly make your living space a death trap.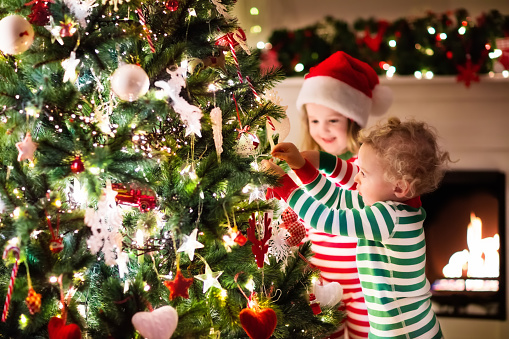 Safety Precautions for Real Christmas Trees
If you feel as if Christmas wouldn't be the same without a real tree, here's a few tips one can utilize to avoid making a call to the fire department in the future:
When Buying The Christmas Tree – Healthy, fresh trees are much less likely to start a fire. Try to find a tree that isn't shedding needles and the needles aren't coming from the branches easily. If the tree is already shedding needles before purchase, it could easily become a fire hazard in days/weeks to come.
Christmas Tree Installation – When you're finally setting up the tree in your home, always place the tree away from lights, heating vents, candles, radiators, and fireplaces (as these heating sources can cause a fire.) Also, try to keep the tree base filled with water to prevent the tree from drying out and becoming flammable.
Lights Lab Tested – Regardless if you're using outdoor or indoor Christmas lights, make sure that the lights have been lab tested by ETL/ITSNA or UL to ensure their safety. In addition to this, make sure all damaged lights are discarded.
Keep Holiday Candles Away – Make sure that all holiday candles are placed away from decor, surrounding furniture, and your Christmas tree.
Use Lighting Appropriately – Indoor lights are not meant to be used outdoors. Also, make sure that the lights are plugged into a ground-fault circuit.
Turn Off When Sleeping – Make sure the Christmas tree is turned off at night. Long hours of operation can only enhance the chances of a fire taking place in your home.
You can never be too cautious when it comes to fire prevention.